Success Story - How Edelstein Increased Realization and Cash Flow with Billing Automation
Founded in 1968, Edelstein provides exceptional client centered services throughout New England while maintaining a focus on their people. The firm provides accounting, tax, business consulting and financial planning services to both individuals and businesses.

Edelstein has been an Aiwyn customer since 2021 and initially partnered with Aiwyn to enhance their client payment process, demonstrating their commitment to utilizing the best technology tools in the industry and improving operations for their team members.

Edelstein knew it was time to explore a modern solution that could streamline their billing operations while minimizing disruption to their existing workflow. Change management is a concern for all firms but these concerns were quickly alleviated as Aiwyn's solution proved to be user-friendly, intuitive and seamlessly integrated with Edelstein's existing systems.
Since working with Aiwyn's Billing Automation solution, Edelstein has seen:
2.4x
faster in sending bills
2%
increase in YoY realization
"Aiwyn improved my ability to instantaneously bill; billing as it was being signed and going out the door."
Scott Kaplowitch
Managing Partner

"Aiwyn provides more visibility into WIP, billing and invoices outstanding. The data that is now available is far superior to what we had in our legacy system.""
David McKay
Audit Partner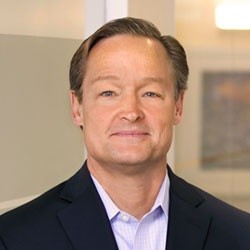 ⋮ Challenge: Partner Time Wasted Monthly due Time Consuming Billing Processes
Edelstein's challenges in their billing process included:

Low realization rates: inefficient billing processes resulted in missed billable hours, reducing the firm's realization rates and overall revenue.
Time-consuming processes: the manual nature of their billing workflows required significant time and effort, resulting in partners spending hours each month on the billing process and delays in invoicing clients.
⋮ Solution: Increased Profitability and Revenue
By implementing Aiwyn's billing automation solution, Edelstein experienced significant improvements in their billing processes and achieved the following benefits:
Increased realization rates: The accurate capture of billable hours and streamlined workflows led to a substantial increase in realization rates. Edelstein was able to bill clients for previously missed billable time, resulting in improved revenue and profitability.
Accelerated billing cycle: With Aiwyn's solution, Edelstein reduced the time required to generate and deliver invoices by 2.4 times. This meant faster payments and improved cash flow for the firm. Aiwyn implemented intelligent workflows that automated various stages of the billing process, such as invoice generation, approval workflows, and delivery. This reduced manual intervention and accelerated the overall billing cycle.
Error reduction: The automation of data entry and calculations minimized manual errors, ensuring the accuracy of invoices and reducing disputes with clients. This improved overall client satisfaction and strengthened relationships.
Enhanced productivity: Aiwyn's solution eliminated manual and repetitive tasks, freeing up valuable time for Edelstein's billing team. They could now focus on higher-value activities, such as engaging with clients and providing exceptional service.
Improved decision-making: Real-time reporting and analytics provided by Aiwyn enabled Edelstein to gain valuable insights into their billing performance. They could identify trends, monitor key metrics, and make informed decisions to further optimize their billing processes.
⋮ Summary:
"The transition to automated billing was smoother than anticipated, requiring minimal training and allowing our team to hit the ground running almost immediately. The speed of generating bills and getting them paid has increased significantly over the last few months. We are able to proactively send drafts out as tax returns are completed, alleviating billing disputes and improving our client experience. Aiwyn's billing automation solution is helping us unlock our true revenue potential."
- Michelle Walsh, Edelstein, COO
About Edelstein & Company
Edelstein & Company is CPA firm based in downtown Boston, MA, with a second office in Burlington, MA. They provide accounting, tax, business consulting, and financial planning services to individuals and businesses. From their founding in 1968, Edelstein has served clients in a wide variety of industries, including Professional Services, Healthcare, Not-for-Profit, Construction, Private Equity, Manufacturing, Real Estate and Retail/Wholesale.

Edelstein & Company LLP was ranked as the 18th largest accounting firm in Massachusetts in the Boston Business Journal's 2023 Book of Lists. They were also recognized as a Top 200 Firm in America by Inside Public Accounting, Forbes' Best Tax and Accounting Firms in America for 2023, and included in Healthcare Tech Outlook's Top 10 Medical Practice Management Consulting Services Company.. For more information about Edelstein & Company, visit www.edelsteincpa.com.