Success Story:
BMSS Advisors & CPAs
The second largest accounting firm in Alabama, BMSS Advisors & CPAs has clients from all 50 states with hundreds of international clients as well. With 27 partners and nearly 250 employees, BMSS values their entrepreneurial mindset, offering traditional CPA services in their global network. Through their partnership with BDO USA, the firm brings solutions to every client, no matter where they are in the world or what their accounting needs are.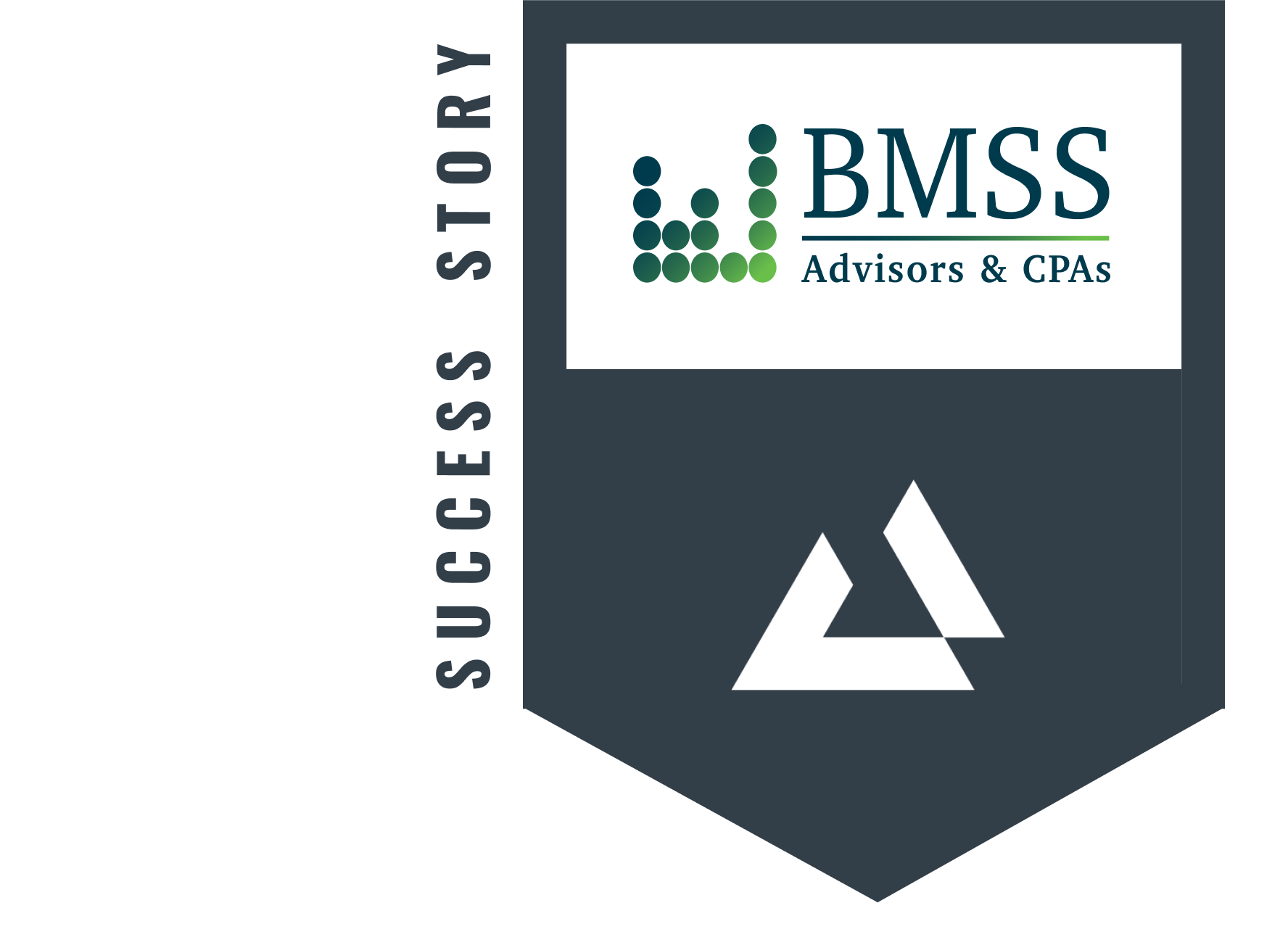 After working with Aiwyn for just 3 months, BMSS saw:
3x

increase in YoY digital payment volume

21%

reduction in time to pay invoices

24 hrs

in time savings per month
"Since implementing Intelligence-Based Billing™, we have seen our digital payment volume increase 3x YoY. Additionally, our DSO has decreased by 10 days, meaning we are getting paid 21% faster!

This solution has been a game changer for both our firm and our clients!"
J. David Brown | Controller
BMSS Advisors & CPAs takes pride in servicing clients with a nontraditional flair,
providing every client with a community focused approach.
⋮ Challenge: Manual hurdles.
Antiquated and noncompliant payment processing software created several barriers for BMSS partners, staff, and clients. Manually posting each individual payment required countless hours of staff time every month, which kept BMSS growth stagnant and outdated. Additionally, with a lack of insight into client data, BMSS was missing valuable metrics and statistics regarding their clients and services.
⋮ Solution: Leveraging technology to enhance the client experience.
David's team utilizes a lot of technology to get the job done. From reporting and production tracking to CRM and API-based software integrations, the BMSS team has a thorough and connected tech stack. This is something said to give BMSS a competitive advantage compared to other firms of their size.

"We're definitely more tech forward, allowing us to continually use data to enhance the client experience on the fly," Brown said.
⋮ Summary: Game changer.
BMSS is thinking strategically about how to leverage technology and extract insights at every touch point, making better decisions that will lead to an even better future.