Elevate Your Client Experience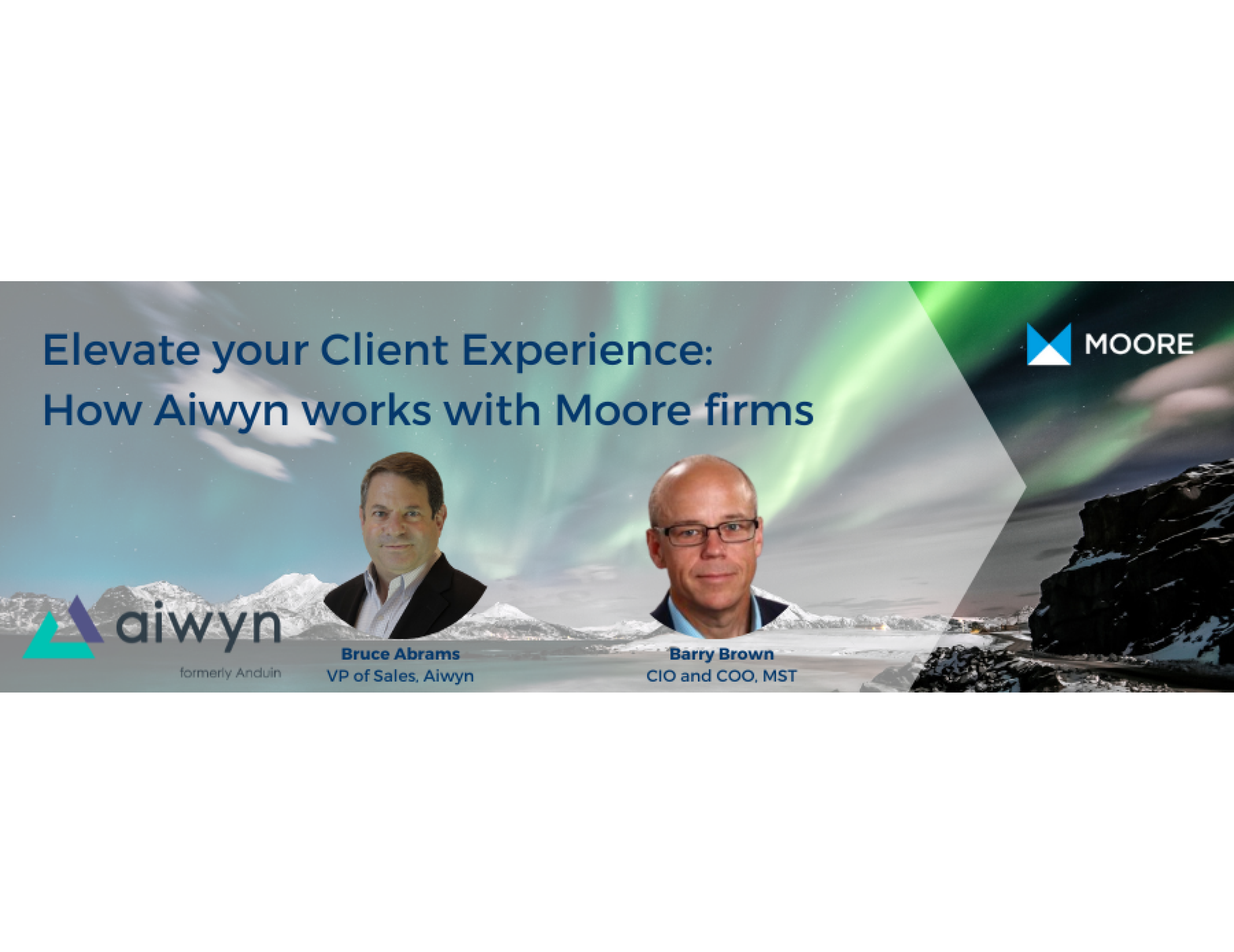 Learn how your peers are elevating their client experience. In this webinar, we focused on:
Defining the client experience & how to measure its success

How the financial health of a firm depends on the client experience

Providing best practices to provide superior client experience

Showcasing how Intelligence-Based BillingTM will delight your clients
Complete the form to watch the on-demand replay
Bruce Abrams
Bruce is an experienced professional in the accounting space with over 35 years of expertise across multiple functions.
Bruce began his professional career in the Corporate Tax Department of a national CPA firm in Manhattan, spending six years specializing in the taxation of securities transactions, Broker Dealers, investment partnerships and hedge funds. Bruce subsequently left public accounting for a career in technology sales, and for nearly 30 years has been providing software, technology and consulting services to large CPA firms across North America and Israel. Most recently he served for eight years as Director of National Accounts for XCM Solutions, since acquired by CCH, and as the Vice President of Sales for Aiwyn, bringing their Intelligence-Based Billing™ solution to accounting firms.
Bruce lives outside of Jerusalem, Israel, spending time with his six children and two grandchildren.
Barry Brown
As COO of MST, Barry manages operations of the accounting firm and subsidiaries. His duties include budgeting, handling mergers and acquisitions, recruiting, marketing, and facilities management. He works closely with the Managing Partner and serves as a non-voting member of the firm Executive Committee.
As CIO, Barry provides solutions for the design, implementation, and application of information systems. Much of his work focuses on helping clients and staff apply technology to increase efficiency and lower costs. Under Barry's direction, MST implemented several improvements that allow staff to work efficiently from any location, including moving operations into the cloud, paperless audit and tax document management, and full cloud-based telecommunications.
Barry is also an experienced auditor with expertise in applying technology to audit engagements. He has been the in-charge accountant on audits in a variety of industries and is experienced in all aspects of the audit process, from planning and budgeting to management and review.
Barry is a member of The Georgia Society of CPAs and holds the AICPA CITP credential, and regularly attends technology conferences such as the AICPA Engage, CCH, and Moore Global.
Before joining MST in 1996, Barry spent five years with BellSouth Telecommunications and ran an information technology consulting business. He is a native Georgian and holds degrees in Economics and Accounting from the University of Georgia. He is an avid cyclist and enjoys everything Georgia and college football.