Grow Clients Faster & More Profitably
with Client Engagement Automation
Automate & simplify engagement letters and client onboarding at your firm with Aiwyn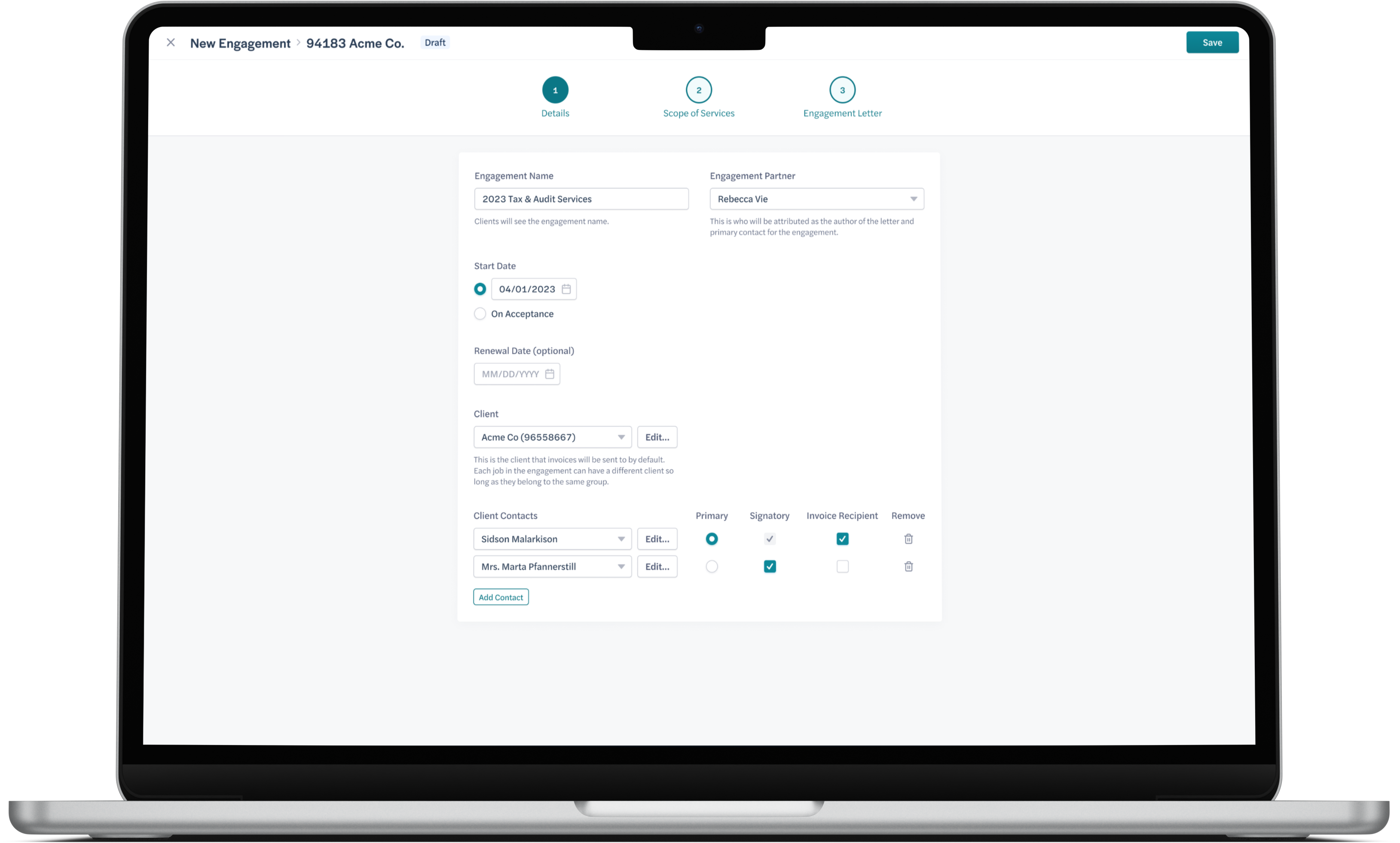 Client Engagement Automation
Integrating seamlessly with your existing practice management and CRM systems, you now have the ability to create profitable engagement letters in under a minute. This solution allows you to simplify the intake process so you can start serving clients faster and more profitably.
How Can Client Engagement Automation Help Your Firm?
More Capacity, Higher Margins: Create profitable engagement letters faster and more easily, yielding higher margin engagements and time-savings for CPAs
Simplify the Client Intake Experience: Streamline complete client intake lifecycle and sync data across firm systems — no more duplicate data-entry and document-chasing
Predictable Cash Flow, Faster: Upon engagement letter execution, clients set up AutoPay to speed up cash flow, eliminates AR, & improve the onboarding experience
Aiwyn partners with the accounting profession to bring versatile solutions that fit the needs of leadings firms.